Heard about us on radio or TV?
Las Vegas Bachelorette and Bachelor Parties
Bachelor and bachelorette parties in Vegas typically mean one thing: strippers. Lots and lots of strippers. Jk- there's more, but the strippers matter too.
The purpose of a bachelor and bachelorette party is to enjoy your last precious moments of freedom. So go ahead and make it rain at one of the city's crazy, mega strip clubs or start cat-calling a lineup of six-pack gods at an all-male review. You're in Vegas, live a little.
If strip clubs and all-male reviews aren't your thing, check out a sexy adult show. They'll still make a nun blush, but the sexuality isn't as "in your face." And who says you can't learn something new? Stripper 101 will have your significant other bustin' out that T-Pain hit.  
But don't even trip if your bachelor or bachelorette dreams are a bit more modest, there's still plenty to enjoy here. You can recreate the "Fast & Furious" films by riding in a suped-up import, perfect your short stroke at one of the city's top-rated golf courses or scratch that itchy trigger finger at a gun range. And let's not ignore the obvious; you can even party like it's 1999 at a number of world famous bars or nightclubs. Let's be honest, weddings are just an excuse to get crazy in Vegas. Why not see what kind of trouble you can get into before you attach that ball and chain? 
BACHELOR & BACHELORETTE PARTY IDEAS
VEGAS BACHELOR AND BACHELORETTE PARTY
Las Vegas Clubs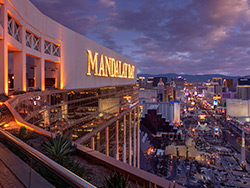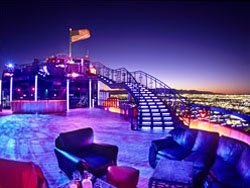 Voodoo Lounge
Party in the sky at this rooftop lounge with front-of-the-line admission and an open bar.
book now
Las Vegas Tours
Vegas Nights
Las Vegas lights up at night, and there's no better way to see the neon on the Strip and downtown than from the air.
book now