Heard about us on radio or TV?
Cinco de Mayo in Vegas 2019!
Before we throw back too many shots, let's get a few facts straight about Cinco de Mayo – no, it isn't Mexican Independence Day. Bear with us we promise shots will follow. On May 5, 1862 Mexican troops beat the French during the famous Battle of Puebla defending their independence. And for that reason, it marks a historic day of Mexican unity and patriotism – which basically led to a huge party you didn't want to miss. And for that, one tequila, two tequila, three tequila, floor. It's tequila time, let's go on an adventure.
THINGS TO DO FOR CINCO DE MAYO WEEKEND
PLACES TO STAY FOR CINCO DE MAYO 2019
Best Cinco de Mayo Bars in Vegas
Vegas is home to several Mexican restaurants and festive bars where visitors can celebrate Cinco de Mayo. These bars are fun any day of the year, but come Cinco de Mayo they can't be beat for the fun atmosphere, mouthwatering margaritas and Mexican cuisine.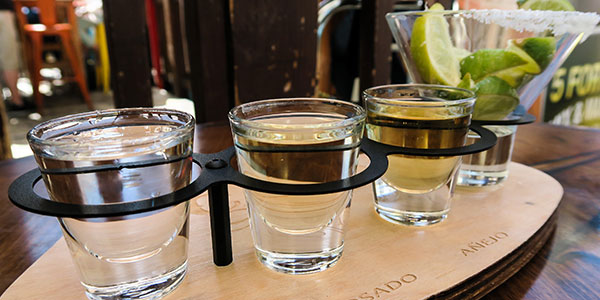 Cabo Wabo Cantina at Planet Hollywood 
Sammy Hagar's bar is definitely about partying, but it's also about having some good food and keeping things just a little more laid back than usual. The menu features tasty Tex-Mex cuisine and lots of tequila including Hagar's own Cabo Wabo brand. There is also a Strip-side patio, which is a great place for watching all of the action.
Señor Frog's at Treasure Island
Every day is spring break at Señor Frogs. The well-known Mexican party staple has brought its raucous brand of fun and its anything-goes atmosphere to Las Vegas with a location at Treasure Island. Those who have visited a Señor Frog's in Mexico on spring break know that it's all about partying and drinking. The staff makes sure you are having a good time whether it's pulling you out onto the dance floor or encouraging you to participate in a beer-chugging contest. Señor Frogs serves just about every rum and tequila-based drink you can think of including margaritas, daiquiris, mojitos and more, which you can take to go in a souvenir palm tree-shaped cup.
Jimmy Buffett's Margaritaville at Flamingo 
There's no better place to grab a margarita than a place called Margaritaville. Buffett fanatics will get their fix as the singer's signature songs play continually along with accompanying video throughout the restaurant. Patrons can also dance the night away to live entertainment, performing both indoors and outdoors. The three-level facility features a large outdoor balcony overlooking the Strip. There are several bars including the centerpiece Volcano Bar, a three-story volcano that erupts over the bar, spilling margarita mix into two giant 300-gallon blenders every hour.