Heard about us on radio or TV?
Mother's Day in Vegas 2019!
What do you get the person who literally brought you into this world, wiped your dirty butt and supported you when no one else would? Kanye wrote his mom a song, Martin Scorsese put his mom in "Goodfellas" and Beyonce bought her mom a house (and a whole luxurious lifestyle), so you're going to have to do a little better than that card you were thinkin' of. But until you can get her a role in your Oscar nominated movie, here are a few things to do in Las Vegas on Mother's Day.
Things to do for Mother's Day 2019

Places to stay for Mother's Day 2019
Las Vegas Spas for Mother's Day
Las Vegas Spas for Mother's Day 2019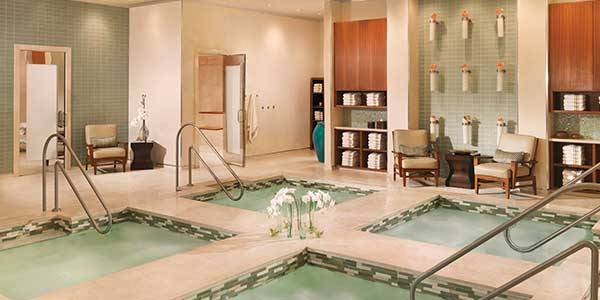 Photo credit: MGM Resorts International
Spa Bellagio
at

Bellagio



What's better than shopping? A day at The Spa inside Bellagio, duh! Enjoy the Eucalyptus steam room, along with the three Jacuzzis and much more at this fabulous facility. If you're really trying to treat your mom, round up her gal pals and send them on a day trip together. No matter which package you choose, she'll appreciate every second of it. And after she's rejuvenated and feeling like a brand new person, make sure she stops by the celebrity fave, grab-and-go shop,
Juice Press
. This brand new location is the first in Nevada and has everything from fresh acai bowls and organic smoothies to plant-based cookies that will leave her feeling indulged without the guilt. It's not just downright delicious, all the ingredients used are USDA organic, unprocessed and most things are made fresh daily. We're giving you a fail-proof gift idea, so try not to mess this up.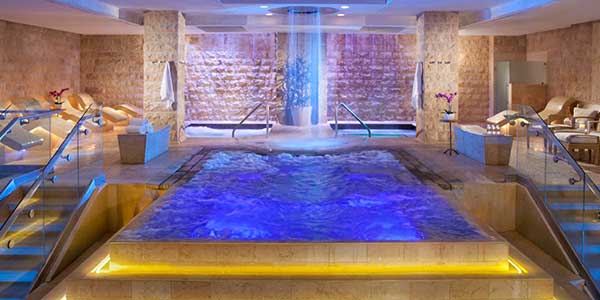 Photo credit: Caesars Entertainment
Qua Baths and Spa at Caesars Palace
Behind every great man is an even greater woman. Caesar knows what we're talking about. That's why everyone needs to treat their mom to an "Everything's Coming Up Roses" treatment at Qua Bath and Spa at Caesars Palace. They'll feel relaxed, rejuvenated and ready to take on all the craziness going on with the family that day. You know she deserves it after putting up with you kids for however long. So make her feel like Cleopatra at this Las Vegas spa.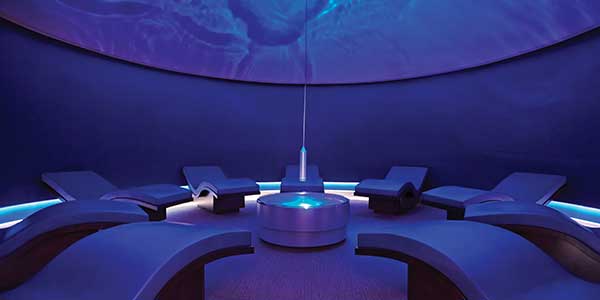 Canyon Ranch SpaClub at The Venetian and The Palazzo Las Vegas
Canyon Ranch Spa at The Venetian and Palazzo Las Vegas is so big you could make it your own personal palace. So, it only makes sense to give the key to the castle to your mama for the day. She didn't go through all that trouble of playing tea party and dress up for nothing. She knew you were going to grow up and treat her to a spa day. So here's our chance! Canyon Ranch Spa Club has a salt grotto for moms who want to feel like they're by the ocean, they have an Igloo for those who are trying to cool off from the heat and they even have a Crystal Steam room. We told you It was like having your own palace, and those are only a few things. Now get her a crown for the day, she deserves to feel like the queen.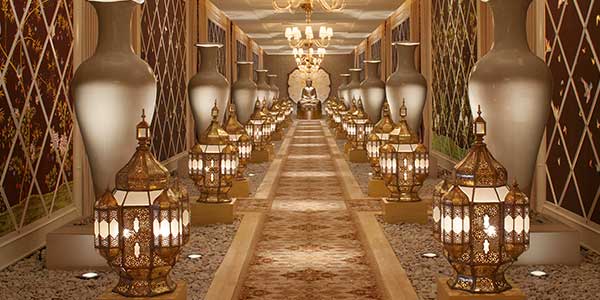 Photo credit: Wynn Las Vegas
The Spa at Wynn
Luxury. Elegance. Rejuvenation. Yeah, this might sound like your everyday cheesy infomercial that falsely markets the product, but that isn't the case here at The Spa at Wynn. Here your wildest spa dreams will come true. Your mom will walk in looking like an old and tired (sorry mom!), and she'll walk out looking like a movie star. SO much so that everyone will want her autograph. Don't you want this for your her? You better, because she deserves every second of this. So what does it cost you may ask? All of this can be yours for a small price of…you'll just have to call them up to find out. Time to fork over some cash for your mother, she is worth it