Heard about us on radio or TV?
Valentine's Day 2019
At Vegas.com, we have 100% pure, unfiltered romance running through our veins. But for those of you who don't, you can still enjoy Valentine's Day in Las Vegas. The restaurants in Las Vegas alone are enough to make you swoon. Couple that with a Las Vegas show or one of the numerous other things to do in Las Vegas, and you might have to schedule an emergency surgery to have cupid's arrow removed out of that special someone's heart. Vegas is the perfect place for love. Don't believe it? Check the list below and tell us, and your partner, otherwise.
Shows to ignite your Valentine's Day
Yeah, it's great to receive flowers on Valentine's Day, but why not shake things up a bit and shower your loved one with a trip to Vegas instead? If you tell them you booked a weekend in Vegas for Valentine's Day there won't be any more nagging about how you don't do enough. Nothing says, "I Love You" like Vegas on V-Day and while you're at it, throw in a show for good measure. Here are the best Vegas shows to see on Valentines' Day with your special someone, or if you're boycotting the holiday altogether.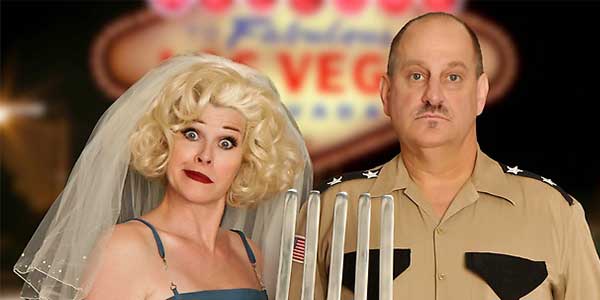 Love can lift you up when you are down…or quite possibly kill you. Marriage Can Be Murder, the dinner show at The D makes Valentine's Day in Las Vegas as easy as cutting through your husband…uh, we mean steak, with their two-in-one date night. Now, you don't have to worry about making a dinner reservation and rushing to the show right after. It's all here, under one roof.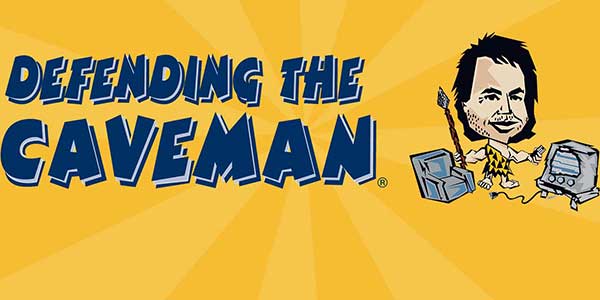 Remember your awkward first date with your significant other? You were both  so nervous that you were babbling like baboons and acting like a Neanderthal, like you forgot your manners and your extensive SAT vocabulary list. Well now, you get to see the reenactment of it all at "Defending the Caveman" at The D Las Vegas. The only difference this time around is that it won't be you everyone is laughing about.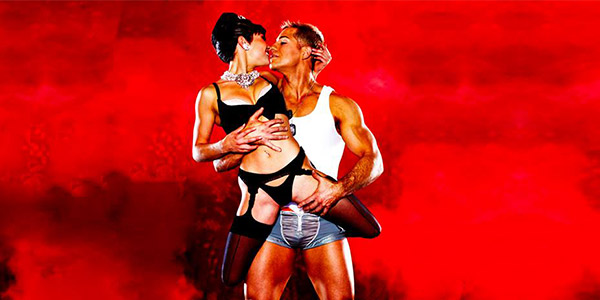 It pays to be bendy. You're going to see why once you see Zumanity. Acrobatic Kama Sutra is really entertaining, and it'll probably inspire you to switch up your old routine, but remember that bendy thing we mentioned? The guys and gals of Zumanity are experts and have spent plenty of time gettin' their stretch (and freak) on. Our advice: start limbering up now.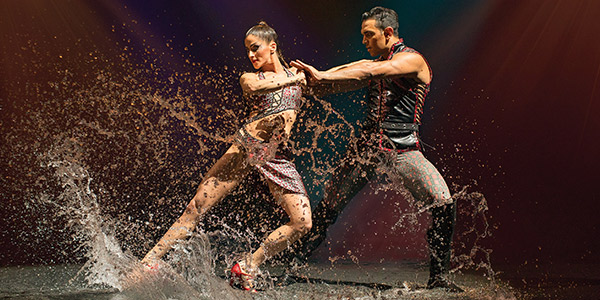 Being in love is like being in a constant dream state. Sometimes you have good dreams and sometimes they don't turn out the way you want them to. Le Rêve at Wynn understands that and takes you into the dream with sizzling hot dance numbers, mystifying acrobatics and a touching story of a cute couple. Go to this show and you'll be sure to wake up next to the person who makes you happy.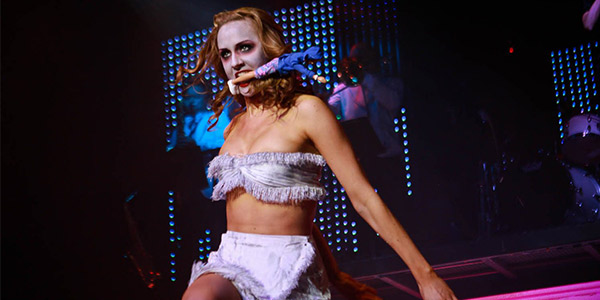 Let's turn up the heat tonight. We're not the only ones that are turned on by rigor mortis, right? Zombie Burlesque is about to raise your love from the dead and make it steaming hot all at the same time. Get ready to get the blood pumping in all the right places.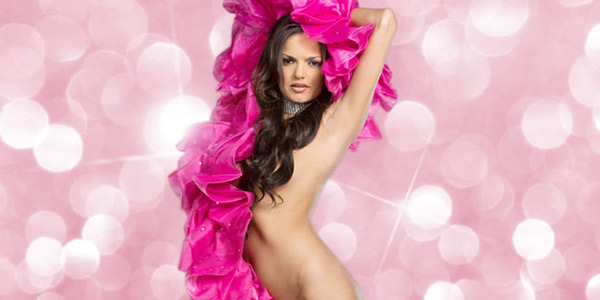 Getting nakey is tough. Doin' it in front of a large crowd is even harder. That's why we tip our caps to the ladies of X-Burlesque. Valentine's Day or not, these gals manage to achieve the impossible task of gettin' as freaky as a strip club while bringing couples closer together than the shared hatred of an in-law.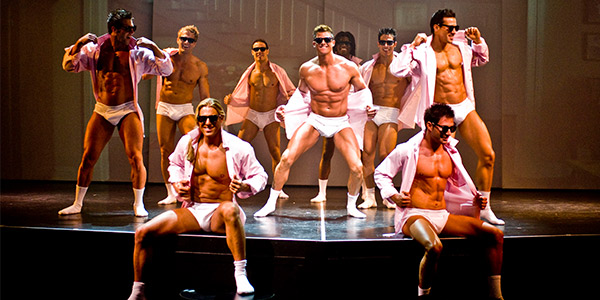 You put in work, day in and day out. It's time to make the men break a little sweat. And that's exactly what this lineup of eye candy does. Chippendales is ready to deliver oiled-up bodies on a silver platter. So, sit back baby girl, this is your night to enjoy what's right in front of you.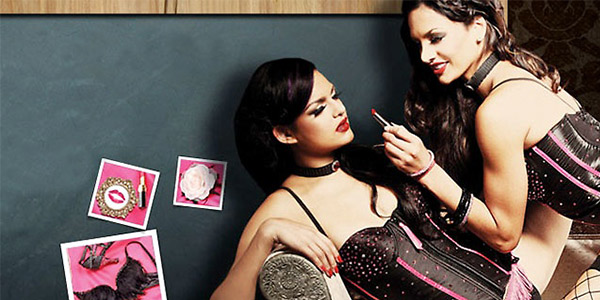 This Valentine's Day, give the gift that keeps on giving –sexy dance moves. Watching the action is cool and all, but it's time to get off the sidelines and into the game. These classes are going to show you how to put your thang down, flip it and reverse it. And at the end, you're going to walk away a certified sex pot, pole optional.
Five ways Vegas pours on the romance
What? You thought Las Vegas was just filled with boozy bachelor / bachelorette parties, guys handing out flyers for "in-room dancers" and women in g-strings posing for pictures on the Strip? Sure, that's why we got the moniker "Sin City." But underneath our rhinestones and make-up beats a romantic heart to rival Paris. It may be hard to spot Vegas' softer side other days of the year but on Valentine's Day we wear our heart on our pasties, leaving no doubt that Vegas is the place for romance Feb. 14.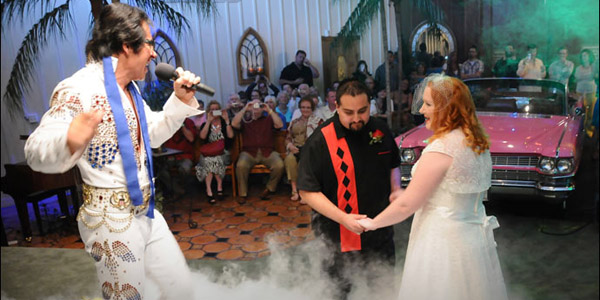 Vegas leads the nation in marriages and a lot are done by Elvis
Vegas is the wedding capital of the United States with about 4 percent of all U.S. weddings taking place here each year, more than any other state in the country. Maybe it's because we have no waiting period and don't require a blood test. Nah… it's because you can get married by Elvis. In Vegas we understand you want your wedding to be special and we work hard to make your dream wedding come to life, whether it's walking down the aisle to "The Imperial March" from Star Wars or tying the knot in elegant, flower-covered chapel.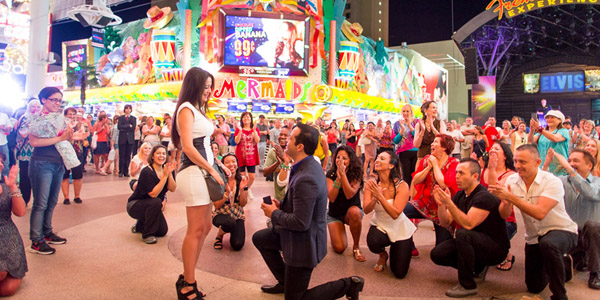 You can propose in style
Vegas has a dozen red roses worth of romantic spots to pop the question. The city has co-opted romantic locations from around the world (Eiffel Tower, Venetian gondolas) and invented its own (Bellagio Fountains, atop the High Roller in a private pod). Vegas may be a major metropolis, but we even have romantic natural locations within driving distance including Red Rock Canyon and the one of the seven natural wonders of the world – the Grand Canyon. But to ensure your proposal is YouTube worthy, there's over-the-top options too, including proposal at a Las Vegas show, on the Fremont Street Experience or on the Stratosphere Observation Deck. But if you are really over the top, we'll let you buy out a Las Vegas nightclub.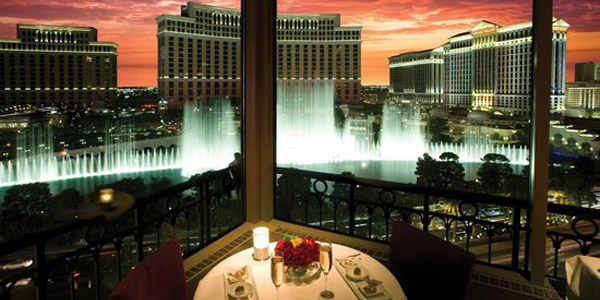 Romance begins in the stomach
So many restaurants, so little room to elaborate. Look, Las Vegas restaurants have the romantic dinner of your dreams whether those feature beer and bratwurst or gourmet French cuisine. Of course we have the obvious – the Eiffel Tower restaurant, Top of the World, Rivea (all restaurants with romantic views) and every gourmet restaurant in town. Pretty much every restaurant, chocolate store and bar in town has something for romantic for you, but sometimes the easiest items are the best. Stop by M&M's World at New York – New York and customize some candies for your sweetheart. Plus you can pick up some chocolate sauce for later.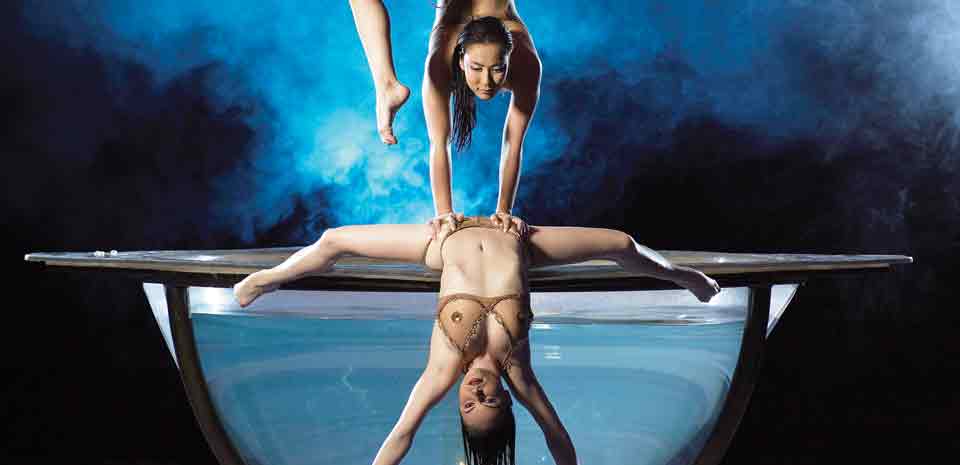 Our shows are so sexy they'd be banned anywhere else
From acrobats to zombies, Vegas' shows are sexy. So sexy, they'd probably be banned or regulated out of existence anywhere else but here. On Valentine's Day we prefer a love story, a zombie love story. Yes Zombie Burlesque is sexy, sassy and there's also love. But don't stop there, check out roses and romance from Boyz II Men (they've given away 5,472 roses in one year), experience the sexy acrobatic maneuvers of Zumanity (the Kama Sutra seems tame compared to these performers). Throw in so many adult shows – Fantasy, X Burlesque, Crazy Girls, Chippendales, Australia's Thunder from Down Under – we couldn't list them all here and you have no excuse for not being in the mood.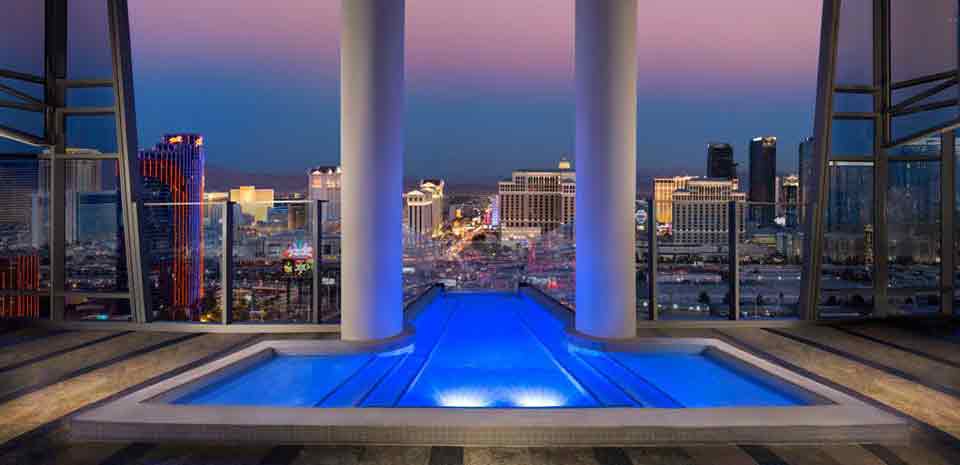 Our suites are sweeter than yours
Romantic, sexy and just plain XXX, Vegas hotel rooms provide everything you need to celebrate your love or lust. Imagine popping the cork on a bottle of Champagne while sitting in a private pool that overlooks the Strip in a 9,000-square-foot suite. The Sky Villa at The Palms Las Vegas, will bring sophistication to your Valentine's Day. Too tame for you? Then perhaps you need a suite that will whip you into action. The Provocateur Suite at Hard Rock Hotel & Casino is black and red throughout with a master suite bed the size of three queen beds, a suspended cage and a giant cross with handcuffs. Did we mention the in-room amenities include a whip, paddle and silk rope? Forgot to bring your toys? Don't worry, the Provocateur Suite also features 24-hour delivery from Love Jones, the hotel's rock 'n' roll lingerie and accessories store. You can also find suites with stripper poles and "intimacy kits" are becoming a common in-room amenity.